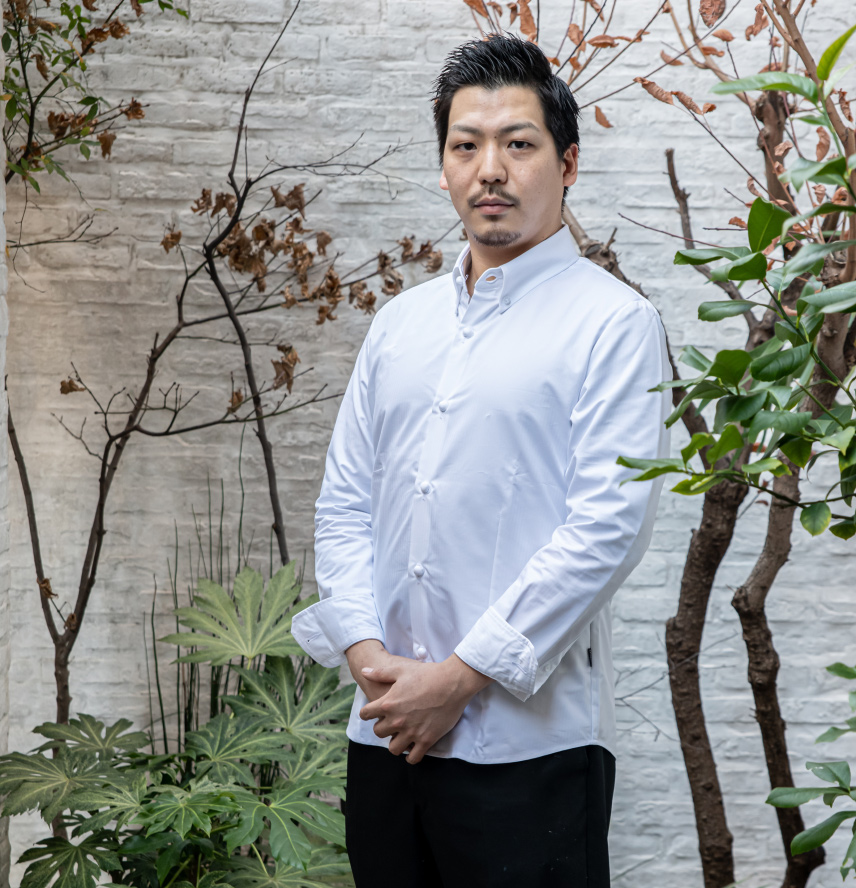 CHEF
Yuji Tsuji
Born in 1988, Osaka.
After studying at Tsuji Culinary Institute, he started his culinary career at La Maison de Graciani Kitano in Kobe.
And he went on to develop his skills at Au Trotthus in Alsace, France. Also he learned clasical French cusine at a one Michelin Star restaurant, Entre Vigne Et Garrigue, which is known for a famous M.O.E award winner chef: Serge Chenet in Avignon.
In additional, he had produced a Japanese-French culinary Collaboration Dinner with Adana restaurant in Seattle, U.S.A. and was offerd as Chef of Carte Blanche in Honmachi, Osaka.
And now, he took office as the Chef of LIAISON from February 2021.